Storytelling in your cover letter | why and how it is important to start telling your story as a student or YP
Business Writing for students and young professionals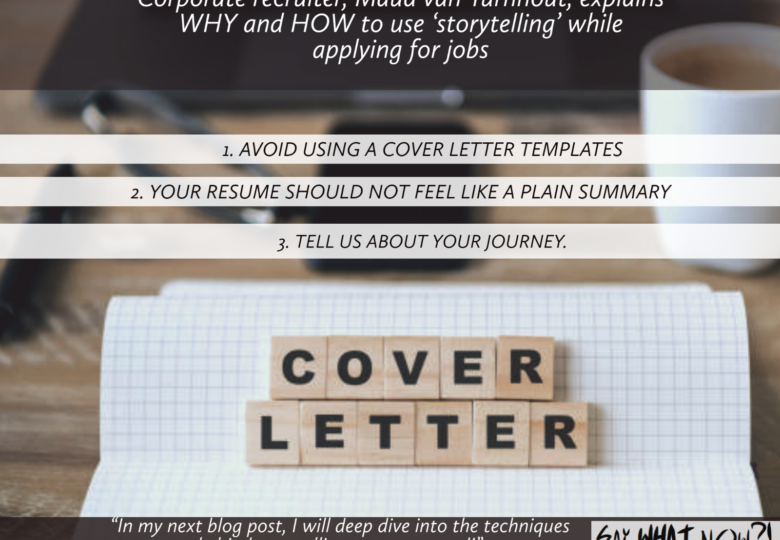 The labour market has changed due to COVID-19. With a sudden influx of job-seeking professionals, you might wonder how to make your application stand out. I am a corporate recruiter, and I will tell you how.
Staring at a blank page before you
It is a Monday afternoon. You are browsing the web for your next challenge and, after a little bit of clicking and scrolling, your face lights up: there it is. You enthusiastically read the job description, you find yourself ticking all the boxes on the requirements and your resume is simply begging to be uploaded. You fulfill your resume's wish, you click 'apply', and for a second there, all seems right in the world. Suddenly, a notification pops up and the temperature in the room seems to drop slightly: 'Please add a cover letter to complete your application'. You stare at your screen.
After a couple of minutes, you decide that you will indeed write a cover letter and you fire up another search: 'cover letter template'. But wait… Please don't. We, recruiters, and hiring managers will know it is a template from the moment we open it up and this might influence our perception of your application and motivation. It might be the last thing you want to hear if you are actively applying for jobs, but writing a good cover letter will take some time. Luckily, there is a formula that has a high chance of bringing you success: use storytelling to spruce up your cover letter.